Olive Boutique Online Shop
Olive Oil
ABSA TOP 10 AWARD WINNER
Olive Boutique Delicate Frantoio 2021 Extra Virgin Olive Oil
Judges' Tasting Notes: Well balanced, harmonious EVOO with delicate herbaceous notes and a hint of pepper finish. Green and ripe olives aroma followed by tomato, apple and pine seed flavours.
Read more about the ABSA Top 10 Award Winners here

SA OLIVE AWARDS 2021
Award winning Extra Virgin Olive Oils available in 3 sizes. Choose between delicate Olive Boutique Frantoio (Absa Top 10 & Gold), intense Olive Boutique Coratina Leccino (Silver) and medium Olive Boutique Frantoio Coratina (Bronze).
Featured Products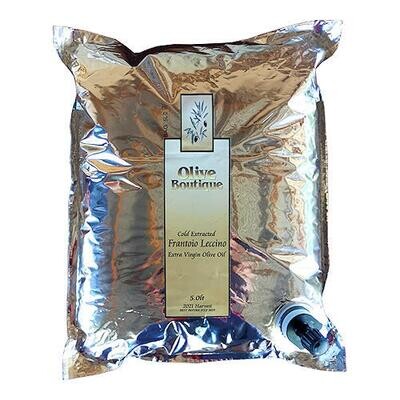 5 L Frantoio Leccino EVOO
5 L Frantoio Leccino EVOO
Never to be repeated price!